5 tags
I'm a Baller
Okay, I swear that every time I set out to write a blog post something thwarts me. This is the third, THIRD, different blog post that's somehow been deleted. Thanks a lot, interwebs. So when things don't go as planned I usually laugh it off (above) and figure it out. I've had countless flights and travel plans get derailed and you just make the best of the situation and I find...
2 tags
Updates
So I've been really bad at blogging. Sorry about that. It's not that I don't think of posts, it's that I spend a lot of time at work looking at a screen and when I get home I don't want to look at another screen I want to play Words with Friends with Kristina and Jack. (And I do that on my cell phone.) So I'll try to make this better, but it's probably...
jillsunclejc asked: How come no post for your fathers birthday? Just wondering.-JC
6 tags
Celebrity Sighting
I've always thought that were I to come into contact with a celebrity, that'd I'd be calm and cool. (And then because I'm so calm and cool the celeb would immediately realize that we should be friends and then I'd get all the perks of being associated with a famous person—travel, cool designer hand-me-down clothes, to go to fancy parties and openings and rub...
6 tags
One of Those Days
Today could have really been one of those days. I had to force myself out of bed (at the crack of 6AM), get dressed for the gym and get out the door. I grabbed my bills (ugh) and my checkbook (yes, apparently I'm the only person who likes to still pay their bills via check) and my breakfast and hit the road. Since I was eating I didn't think to put on my mittens until I was nearly to...
10 tags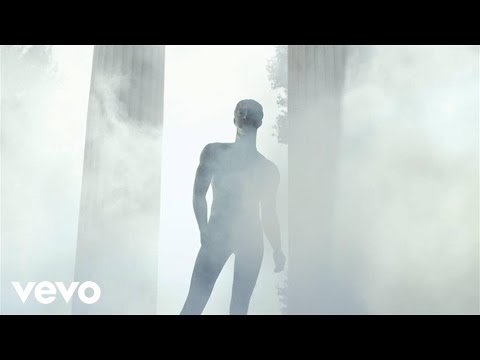 4 tags
Crackberry
Well, that was short lived. I've finally entered into the technological age and gotten an iPhone.  A) I miss having a keypad B) The iPhone is so cool that I'm trying not to become one of those pod-people who is continuously on their phone. I'm not sure if it's working. C) My mom even snagged an iPhone. Which means I can text her. All. The. Time. The rate at which we...
5 tags
365
I have now called Chicago my home for 365 days. I haven't lived anywhere for a year since Switzerland, and I haven't lived in the same spot for a full calendar year since my junior year of high school (ahem 2004). Weird. I do love Chicago and I'm learning and loving more about it daily.  Here's to a happy, healthy (no more broken bones—please!), and interesting...
6 tags
7 tags
Santa's Watching
When I was in D.C. my girlfriends and I were shopping around a street market and I was debating the merits of buying a pair of cute, "gold" earrings for the hefty price of $12. Caitlin said, "Isn't it funny that we wouldn't think twice about spending $12 dollars on a sandwich?" She was absolutely right, I mean I had just had an $18 brunch… So at work one...
10 tags
A Tale of Two Spray Tans
It was the best of times, it was the palest of times.  Before D.C. I decided that I was much too pale to turn 26 (oh yes, I turned 26 while in D.C.). So, I did what I did before my trip to Charleston. I got a spray tan.  I got the same color "Clear Level 1" and did the same exact thing as before. (Never you mind that I did it while wearing a plastic bag covered arm—yes, I got...
5 tags
Stockholm
I get my cast off tomorrow. I feel like it's been on forever (said in The Sandlot voice, clearly), and it kind of has. Nearly two months in a cast, it's going to be weird to have my entire wrist back. And, while I'm really, REALLY happy to be done with the whole broken bone thing, I think I've come down with a case of Stockholm Syndrome. (From good 'ol...
7 tags
Independent Women
Last weekend in DC was one of the more fantastic weekends. I mean, it's always fantastic when we're together and it's sad that we aren't always together. Molly and I were talking once we'd all returned to our respective cities and we were discussing just how unfair it is that we're in different cities. I mean, we were NOT independent of one another in...
11 tags
Absence Makes the Heart Grow Fonder
I love Chicago. It will forever hold a special place in my heart—the place where you feel a sense of pride and ownership when your favorite book character is from Chicago, or a person in an article unexpectedly references something in Chicago. I have that sense of ownership of a lot of places but even when I add to the list of places I feel a sense of ownership over, it never diminishes my...
7 tags
Thanks!
I didn't go home for Thanksgiving (working with major retailers has it's upsides—knowing about sales, and it's downfalls—Thanksgiving/Christmas are typically the busiest times of year). I was very thankful (get it?) that I was taken in for turkey day by the Howie's family. I am so comfortable there that it's like a homecoming which was really nice. It was...
6 tags
Slingshot
There is an upside to the whole, broken wrist situation (there had to be, right?). I guess it was really two-fold: first, people are sending me mail. Snail mail. I love it (and thank you everyone—I feel so loved). Second, going out is actually really fun with a cast & a sling. Trust me, no one was more surprised than I. I thought going out would be awful, because I'm 25 so the people I...
2 tags
Get Shorty
I got my short cast today! That's my weak thumbs up, but I'll get there! Welcome back elbow. I've missed you. (And my wardrobe too. Take it from me, it is very difficult to try to find—or not stretch out—clothes that do fit over your chubby elbow.) It's a little more painful but it' only been a few hours, it can only go up from here I'll spare...
6 tags
Back in the Saddle
I thought I'd be writing this with two hands, as today was to be the day I got my short cast and regained the ability to straighten and ben my left arm as desired. I spoke too soon, of course. My orthopedic surgeon's office called me Tuesday to tell me that my doctor wouldn't be in any longer on Thursday and that I'd need to reschedule.  Being the always-positive person...
6 tags
Independence Day
I never really thought of myself as "independent" until I broke my wrist.  It seems silly that having traveled and effectively lived on my own since graduation that I wouldn't consider independence as a quality that I have, but I don't. Or didn't.  I'm not looking for sympathy because no one broke my wrist but me (and maybe the concrete) but doing things with...
3 tags
Wristlet
So you might be wondering, what's up with that 'ol busted wrist of mine. Well, turns out I did have to get surgery. I spent a Friday morning at the hospital a couple weeks ago (the same one where I went to the ER—you'll be happy to note that I returned the hospital gown they gave me, such good manners, right?) where I had two pins put in my wrist. Dang. I was fully...
7 tags
Civic Duty
I hope everyone got out and voted today (or if your polling places are still open get there!). I was the first person at my polling place to use the electric ballot (it was only 6:15AM). You might think that since I'm "young" that I might be "with it" in terms of technology (need I remind you that I still use a Blackberry) so I had to have assistance in casting my...
4 tags
A Magical Vacancy?
The good thing about a bum arm is that if I go shopping I'm put off by the thought of trying on clothes, it's just too much of a hassle — especially when it gets stuck on your person. So the other day I was in T.J.Max, perusing the household items (candles and stationery) when I saw J.K. Rowling's new book, A Casual Vacancy. I love Harry Potter (clearly) so I figured I owed...
5 tags
Just Say No
As I stood in my bathroom this evening deftly trying to replace my fallen shower rod one-armed I began an aggravated pity-party.  My shower rod was torn from the wall by one of my friends (not Howie) whilst she was taken ill in my bathroom. * How is it that I, keeper of the cast am also now carer of the sick drunk? As I was attempting to replace it I sullenly thought, "This is why I...
jillsunclejc asked: Is it a cast? If it is can you add more photos after people sign it?-JC
4 tags
Wrist Taker
Naturalist John Burroughs said, "Leap, and the net will appear." I love this quote. I've sort of adopted this in my life in the past few years, because it goes along with my other motto, "It's all going to work out."  This past weekend I found out that this saying really only works in the figurative sense. A net literally will not appear. How do I know? ...
8 tags
Prank Calls, Prank Carrs
I'm pretty sure I come from a line long of pranksters. My father used to tell me about all the pranks his father played on the families that they went to the beach with. And though my father's family will claim this isn't a prank but the greatest, most longstanding was his "brother Jeffrey" (born in between Jerry & John, and Joey & Jimmy—I kid you not)...
6 tags
Babysitter's Club
I'm more than a little ashamed to admit that over the summer, I was using. Not very often, just a quick hit here or there. I never really wanted to, but when I got the offers, I just couldn't refuse. And, like most of the addicts I've seen on Intervention, afterwards, I was pretty pleased. But then it started to infiltrate my life even more, I was getting late night texts,...
8 tags
The Friend Ship
People often give me a lot more credit than I deserve when it comes to the area of friend making. Sure, I've been lucky numerous times to meet wonderful people all over the world, but I've stood by my reasoning that it's much easier to make friends abroad than in America. (Though I've not really tried in an English-speaking foreign country, so I can't speak to...
6 tags
Cable Carr
For the most part, I consider myself a high functioning adult (aside from the little egg incident). However, I've entered "adulthood" differently than most of my peers. I'm comfortable getting off a plane in a foreign country, without an inkling of the language (and sometimes the currency) and navigate to the places I want to go, and best of all, I enjoy myself immensely...
6 tags
Falling
It's autumn here in Chicago. I don't even know what else to say except for this makes me very, very happy.  -I get to wear cardigans (without awkwardly sweating) — because I do love a good cardigan so.  -We get to have the windows open (take THAT ComEd!). -You can drink your beer outside without it getting warm in 3 minutes. -Boots. -Let me reiterate, boots. -You can still...
5 tags
Red in the Face
As I was packing up my bag for the day today I realized I really the the color red. Like really.  Photo documentation: -Red Longchamp -Red work spiral notebook -Red Moleskin notebook -Red Moleskin planner (The best planner in the WORLD. And yes, I'm that old school that I still use a planner.) -Red Kindle case -Please note that my wallet is orange and my iPod & CTA card case is...
9 tags
Creature of Habit
Since my return to the United States I've noticed that I've developed some very interesting peculiar habits/penchants. It was a month or so into life in Chicago when I realized I was even doing it. I was on a walk with a friend and we went under a bridge on the path. Half of the underpass was under construction and sectioned off with a tarp. Immediately I thought and stored this bit...
4 tags
Egg-citing!
Growing up my father routinely told me that one day I'd need to learn the domestic arts. I never took what was previously called "Home Economics" or the updated title of "Foods" because I thought it was a waste and a little insulting. I was going to college, get a job, support myself, and live in the real world. I've done or am currently doing all those things,...
6 tags
Deal Or No Deal?
One year ago today Michaela and I left for our trip to Vietnam/Thailand. When Michaela left I met up with Tierney and my brother. It was a pretty perfect trip (minus the flea bites). I don't really know what, if anything, this means, but it's weird to think about where I was a year ago and where I was today. I kind of figured I'd be in Chicago this time next summer, but I had...
4 tags
Blanket Statement
I'm not going to pretend that my childhood wasn't idyllic. I had plenty of friends, a loving family who took care of me, sent me to great schools, took me to extracurriculars (and sometimes forced me to practice my violin), and even let me watch TGIF on Friday nights. I was fortunate and didn't want for anything (other than cable tv).  I'm also fairly certain my parents...
4 tags
Go for the Gold, er, Kleenex
I know I've been a sporadic poster (since my return to the US?) but I feel like for the past week I've had an excuse: The Olympics. I [expletive] LOVE the Olympics. I love international sporting events (as evidenced here) and the Olympics is the pinnacle of all international sporting events. So I've been busy, watching the Olympics and wearing red, white, and blue to work. Yes,...
4 tags
A Rose By Any Other Name
Whenever I meet new people it inevitably comes up: I have a brother named Jack. And my name is Jill. We are Jack & Jill.  Americans and native English speakers find this hysterical (Europeans aren't really familiar with the nursery rhyme) and it's become a little schtick, especially when Jack and I are together. The first question that people ask when they learn our names: Did...
12 tags
Highs and Lows
Tonight I went to the White Sox game (against the MN Twins-go Twins!) with some people from work.  Here were the highs and lows; -High: I ran into Howie's brother on the train out there! -High: I got free entry cards to a strip club! -Low: I got free entry cards to a strip club -High: Free hot dogs & beer before (part of a Groupon we all got) -Low: The "patio seating"...
1 tag
Yup
With the exception of 7, 10, 14, 17 I do every. single. thing. Almost on a daily basis. Do you do any of them?
7 tags
The Name Game
Kelly Kapoor Mindy Kaling wrote a pretty funny book, Is Everyone Hanging Out Without Me? And other such concerns (she had me at the title alone!) and in one part she discusses how she thinks people who don't remember names are jerks.  I completely agree, except for the fact that I may be one of those jerks. The weird thing about me is that whilst I forget your name completely, I will...
5 tags
No Sweat!
I'm sorry for the radio silence, I've been busy! Visits home, visitors in Chicago, tennis lessons, moving apartments(!), and the 4th of July (aka my favorite holiday)—I've had a lot going on! A Fourth of July cupcake (that I didn't bake) and my new favorite accessory (purchased from the high-end store of Walgreens). I love my new apartment (I have more than one...
5 tags
All the Single Ladies
Last Wednesday after my beach volleyball team got beat (again—most likely due to me. Please note that all of my serves went over the net, and only one of those serves went over another team's net next to us) I was walking to the grocery store.  Crossing the intersection at North and Wells, I heard a voice behind me. "Excuse me?" the voice said. I turned, expecting to have...
8 tags
Can You Hear Me Now?
Despite all the leaving of people and places, I'm not very good or very fond of goodbyes. I hold on to things and, well, it can get weird. My most recent goodbye was particularly painful. My friend had been one of my closets companions and confidants and to lose that was a little much for me. The relationship formed soon after my move to Oslo (the first time). This relationship took me to...
9 tags
Orange is the New Black
Before last weekend's glorious weather, I was rather pale. Pale, is not a good look for me: Auntie Leila(x3)'s Christmas Hanukkah Card Circa ?1990ish? Also, neither are socks with tights, but I digress. I knew I was heading to Charleston where Kristina and Adam were definitely going to have some sort of a tan and I definitely didn't want to be left out. So, I did what...
4 tags
Phantom Limbs
I am not one of those girls who has a lot of cool jewelry and can wear statement pieces to match her outfit. There are a number of reasons for this: 1. I don't have a lot of cool jewelry 1a. Because I'm poor and don't want to purchase it 2. Because I'm can barely dress myself (I pretty much wear a variation of cropped pants, a silk top, and a cardigan every day) 3....
4 tags
'Copter
I've posted about them before but this one again was too good (and true) to pass up: whatshouldwecallme: When I call someone and they don't answer If it's my friend:  If it's my mom:  Love always, Your helicopter child
4 tags
Undomestic Goddess
Much to my father's chagrin, I'm not particularly domestic. Cooking is definitely not my strong suit and cleaning has never been my favorite however there's one household chore that in which I truly excel in—in doing poorly, that is. I know my strengths, and ladies and gentlemen, ironing is not one of them. I am clumsy and have an unfortunate history with the iron (burns...
5 tags
City vs. South
I've spent the last bunch of years dashing-to class, to practice, to catch planes, trains, and buses. I've learned to quicken my gait so I can be on time (less dashing=less sweating) and now I'm just a fast walker. I find myself passing people on the streets en route to work, not because I'm late, just because they're moving too slow. It's called city walking...
4 tags
You Beetcha!
Sometimes it's scary how much the interwebs know about me: Not that I'm going to grow beets, but I do care about beets. Is that weird?
5 tags
Packing Lite
This might seem silly, given the previous title of my blog, but I don't want to overpack when I travel. I really don't. I try to pack only what I need, but, it turns out, I need quite a lot when I travel. I've been working on it (I think this will be one of those lifelong issues) and I figured I'd test out traveling reallllly light for this weekend at home. I have some...